09/24/2021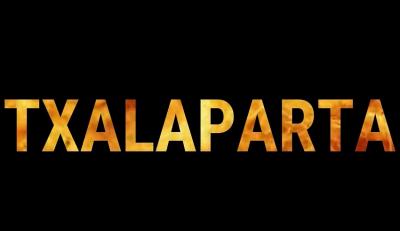 "Txalaparta," began in 2017 in the heart of the Baskos de la Confluencia Basque Club with the aim of "reporting on institutional activities and announcing various cultural events in Euskal Herria including music, sports, history and language among others." The program could be heard all year long until February of 2018 on FM Confluencia, as well as on the club's social ...
09/23/2021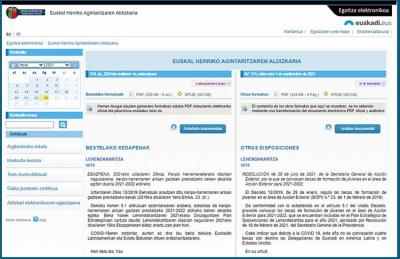 The Basque Government is providing four Scholarships for training for youth, two for opportunities in Vitoria-Gasteiz, at the Secretary General of Foreign Action, and two more in Brussels at the Delegation of Euskadi at the European Union. Each includes a twelve-month stay, and in the case of Vitoria-Gasteiz the award is 16,000 Euros while that of Brussels is 24,000 Euros. Requirements include a university ...
09/23/2021
The Aberri Etxea Basque Club did not want the pandemic to cloud the celebration of its 25th anniversary, which has been carrying out a complete program of activities virtually. Starting this week, however, health measures now allow some in person activities following protocols, and the club invites everyone to an Exhibition on Basque Mythology, which it will offer this Saturday on the city's ...
09/22/2021
As part of its Day of the Basque Diaspora activities, the local Basque club planted a sapling from the Tree of Gernika in front of its facilities located on Calle 58 and 14. Attending the ceremony was club's mayor, Elena Bilbao, club president, Javier Clua, both of whom addressed those in attendance as well as unveiled a plaque attesting to the authenticity of the sapling as "Son of the Tree of ...
09/22/2021
Leaving the summer behind, with the new school year in person events are coming back and the Basques in Montpellier, who cancelled their 2020 "Euskal Besta" due to the pandemic, are getting ready to celebrate it this year with renewed enthusiasm this Sunday, September 26th. Guests from the Basque Country invited by the "Eskualdunak" Basque Club in Montpellier include the "Kantu," ...