02/24/2021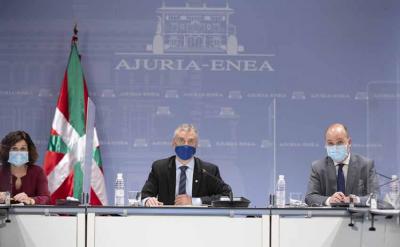 The Advisory Board of Basque Communities Abroad met yesterday at the Lehendakaritza, led by Lehendakari Iñigo Urkullu, accompanied at the head table by the Secretary General of Foreign Action, Marian Elorza, and the Director of the Basque Community Abroad, Gorka Alvarez Aranburu. The meeting began with Urkullu welcoming everyone attending in person, as well as virtually, as in the case of the three ...
02/23/2021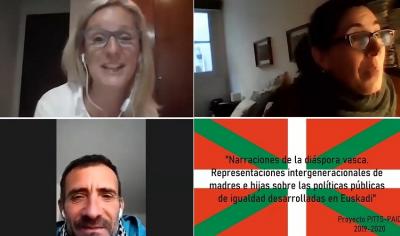 "Science Matters: the Challenge of Communicating Reliable Knowledge in Contexts of Uncertainty and Infodemic," is a contest organized by the Interuniversity Network for the Popularization of Science and Technology (REDIPU) with the aim of promoting "the creation of original public communication pieces that show and value the generation of knowledge in the University in the context of pandemic and ...
02/22/2021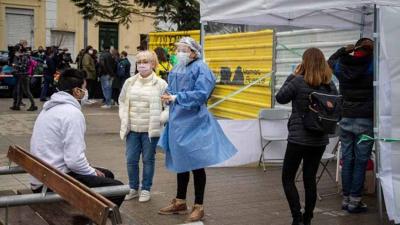 The municipal government of Buenos Aires provides the possibility to get a free saliva test for people who feel they may have COVID-19, and among the places adapted for this purpose is the Centro Navarro. From 9am-11:30am, you can go take a saliva test at the club, adapted for this purpose, a three-hour fast is necessary before the test, as well as not brushing your teeth during this time.
02/22/2021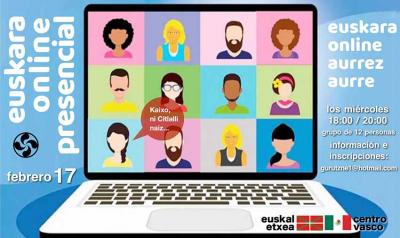 Despite the sadness provoked by the pandemic, what is certain is that not all was bad news. The Euskal Etxea in Mexico told EuskalKultura.eus that the crisis provoked by the pandemic has now provided the possibility to learn Basque all over the territory. Everything began when Mexico City entered into code red and had to close the Basque club, and along with that, its classrooms. This prompted ...
02/19/2021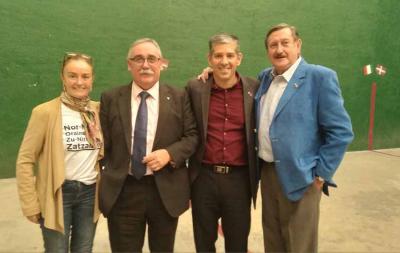 Julen Ruiz de Azua, president of the Euskal Etxea in Mexico welcomed Jose Maria Cazalis, the new Basque Government Delegate who recently arrived in the country. As Cazalis told members of the board of directors who entertained him, the Government has placed a great challenge in his hands: "In the senate he always joked that after being a senator, the best destiny would be to be an ambassador to the ...