09/24/2020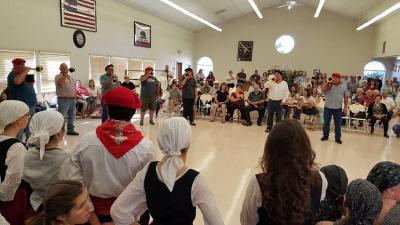 In the northern California town of Rocklin, the Iparreko Ibarra Basque Club has officially canceled its annual Basque Festival this year in conjunction with NABO Kantari Eguna. As a result NABO has announced that its Fall Meeting that would have been celebrated in Rocklin on October 10th as well, will now take place virtually, inviting its delegates and representatives of US and Canadian Basque clubs to ...
09/24/2020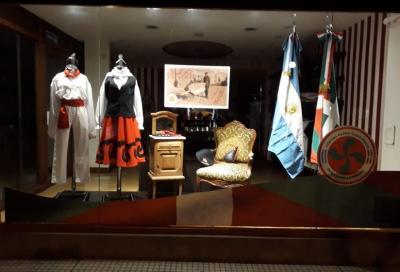 During this week there will be a program of Peace and Community in the city of Chacabuco in the Province of Buenos Aires. The event is an initiative by the Directorates of Culture and Institutional Relations, and the city's Coordination of Human Rights, and includes the participation of representatives of different nations and communities, educational establishments and students.
09/23/2020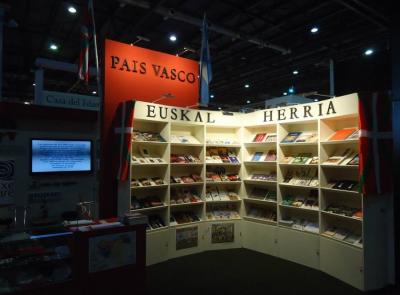 This year, due to the pandemic, the 46th edition of the Buenos Aires Book Fair has been cancelled. The Fair is attended annually by the Basque-Argentine Juan de Garay Foundation that has now announced that it will hold the first Virtual Basque International Book Fair in Buenos Aires. The fair will begin on December 1st and will run for two weeks, including a complete program of activities, online and in ...
09/23/2020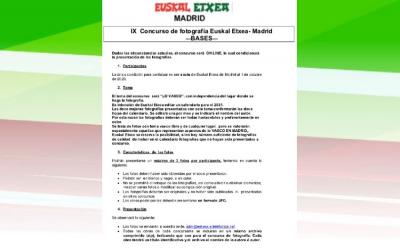 The invitation is aimed at Euskal Etxea members; you can also become a member to participate. The contest's main goal is to select 12 photos that will make up next year's calendar. The theme of the photos is "Basque" and can be taken anywhere "although special attention will be given to those portraying Basques in Madrid," the club specified.
09/23/2020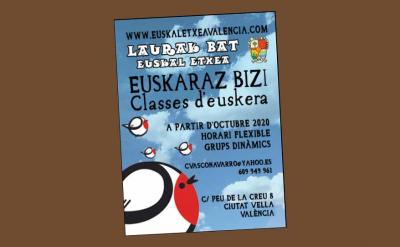 As many Basque clubs in the northern hemisphere, the Euskal Etxea in Valencia is getting ready to start its Euskera classes for the 2020-2021 term, and is doing so making a last call for interested person to familiarize themselves with the language of Aitor in the City of Turia. The enrollment form is included bellow. Classes will be taught at the club's facilities located at Ciutat Vella coming ...