01/21/2021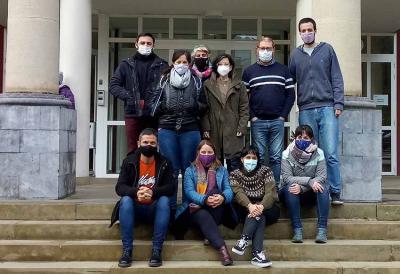 Having overcome the difficulties imposed by the pandemic and arriving, via a jammed Barajas due to snow storm Filomena, Lazkao is hosting ten young people from Argentina and Uruguay as part of their training as Basque teachers. The group took its exams in Argentina in mid-2019, as part of the Euskara Mundan Program, training that they will now be complete with this Barnetegi at the Maizpide Euskaltegi in ...
01/19/2021
These are 28 online students from Basque clubs in Argentina, Brazil, Chile and Uruguay in the "Euskara Munduan Program" that are being trained to be Basque instructors in their respective Euskal Etxeak. The pandemic has modified their learning. After a first regular Barnetegi in January 2020, their last Barnetegi in July (winter) was held online, just like this one, which they attended ...
01/19/2021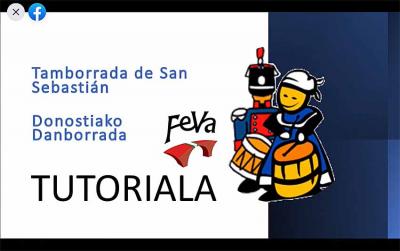 This Wednesday is San Sebastian Day, the traditional day of the Tamborrada celebration in Donostia. This year, in the middle of a pandemic, it is strange, with mobility restrictions, curfews, and the festivities, as we know them, canceled in Donostia, although Tamborrada lives and beats in those who live and feel it every year. The hope of recovering the celebration as it was ...
01/18/2021
Once again, we are just days before January 20th, San Sebastian Day, but as in many other areas, this time in a rare and unprecedented context because of COVID-19. In Donostia, the Town Hall had announced that the usual celebration would be impossible with no in person events taking place. In our case, the main headquarters of EuskalKultura.eus is in Donostia, and during this time, we always participate ...
01/18/2021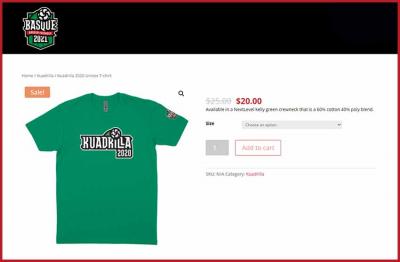 Organizers of Jaialdi made the decision last Thursday to postpone Jaialdi until 2022. Afterwards, the group "Basque Soccer Friendly," that was preparing a soccer match featuring Athletic Bilbao in Boise the weekend prior, also announced that its even has also been pushed back. Jaialdi is a huge festival and event that takes place every five years in Idaho's capital city. In its present ...