10/20/2020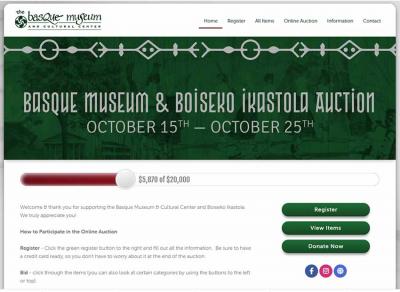 It goes without saying that the COVID-19 situation that the world is experiencing has affected everyone and cause, in addition to its effects in the health field, important economic blows in associations and entities, as well as Euskal Etxeas which have had to modify, reduce or cancel events and projects including those that provide financial support. Face with this, Basque clubs around the world are working ...
10/20/2020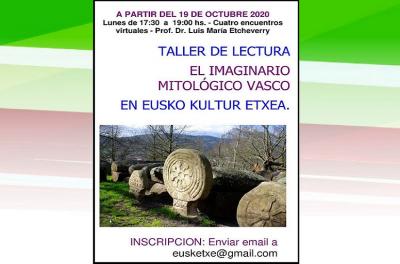 The Reading workshop "The Basque Mythological Imaginary," taught by Dr. Luis Maria Etcheverry will run during the month with sessions weekly. Starting from the concept that 'shared reading creates a closeness between the world of the text and our possible worlds and experiences" the Eusko Kultur Etxea (EKE) hope that the program will include reflections on what a myths is and ...
10/19/2020
Since its creation in 2007, the Etxepare Basque Institute works to publicize and place the cultural production of Euskal Herria in the place it deserves in the plural reality of the world's languages and cultures, spreading the work of Basque creators in fields such as literature, music and cinema, or dance, architecture and painting, and facilitating their international contact. They also make knowledge ...
10/19/2020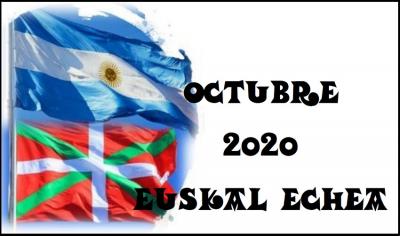 October is marked in red on the Euskal Echea College's calendar in Llavallol since it is the month of its Basque Festival. The event, led by its students, is one of the most massive and relevant in the Argentine Basque community, gathering some years around four thousand people, allowing the institution to show the work it has carried out during the school year.
10/16/2020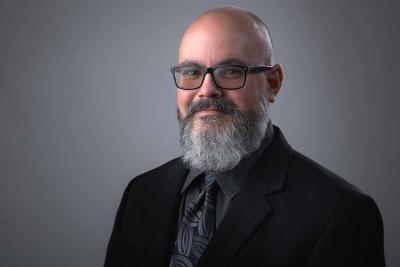 The Fellow from the American Physical Society (APS) reward outstanding contributions to research, innovation, and the application of physics to science and technology or teaching. Six have been chosen at the Los Alamos National Laboratory (LANL), Luis Chacón, Andrea Favalli, Ralph Menikoff, Andrea Palounek, Nikolai Sinitsyn and Blas Uberuaga. In the case of Blas Uberuaga, he was ...