07/22/2021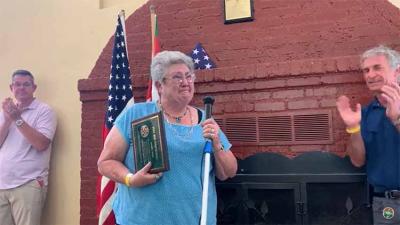 Much emotion and well-deserved applause this past Saturday, July 17th in Reno when NABO President, Philippe Acheritogaray presented one of the two 2021 Bizi Emankorra Awards to Janet (Carrica) Inda at the heart of the Zazpiak Bat Basque Club Festival. The other award this year will go to Miren Artiach and will be presented to her in her hometown of Boise, Idaho.
07/22/2021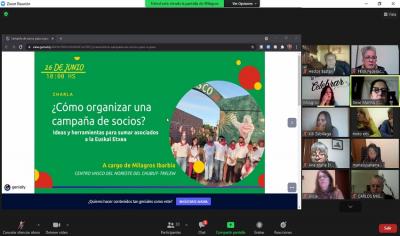 Since its reactivation at the end of 2019, the Northeast of Chubut Basque Club continues at a steady pace, fulfilling the objectives to achieve the consolidation of the institution. An important step was to achieve the sanction of the ordinance of the Municipality of Trelew that grants the definitive cession of the land where the clubhouse is built. Remember that the euskal etxea was built on donated land, as ...
07/21/2021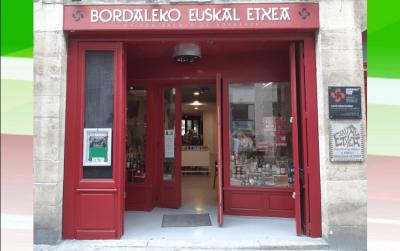 Seventy-five years ago the Eskualdunen Biltzarra was created in Bordeaux, the Bordaleko Euskal Etxea. It took 20 years to acquired a clubhouse in downtown, and today it is completely renovated, with classrooms, a kitchen, tavern and two small apartments. At the rear is the "Plaza of the Basques," where events are scheduled. Its members explain that the clubhouse is a wonderful heritage that ...
07/21/2021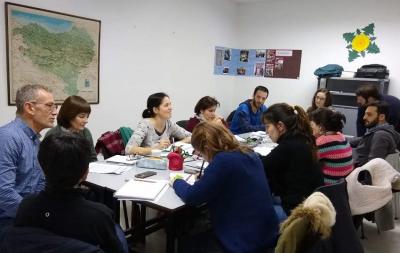 The news was confirmed at FEVA's last meeting and fulfills a "pending" project: "That after years of sacrifices the ikasles/irakasles trained in the Euskara Munduan Program see this effort crystallized in the possibility of taking in Argentina this exam, the maximum that can be aspired to on the path of training as a Basque teacher," Arantxa Anitua FEVA's president told ...
07/20/2021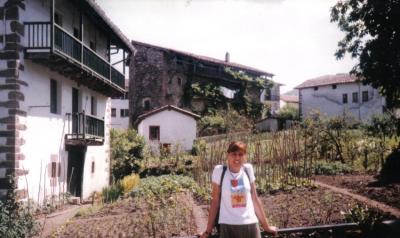 Nobody doubts the importance of Basque clubs and their role in disseminating the Basque culture. Even more important, when their task transcends the limits of the institution, the community and the language. Norma Etcheverry's name has appeared over the last few months in the monthly magazine "Eguzkia," from the Euzko Etxea in la Plata. Her contributions include ...