11/25/2020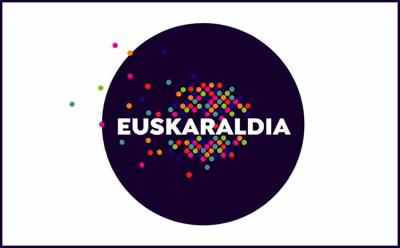 The second edition of Euskaraldia continues in the Basque Country as well as in the Diaspora, supported by Euskalduns and others on their way to becoming one, or others who have a positive attitude towards the Basque language. Also on the playing fields. We have gathered some videos here with line ups from each of the first division teams in Euskal Herria ready to take the field and play matches in ...
11/25/2020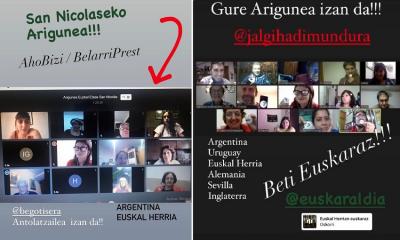 The invitation to participate in Euskaraldia is adding Basques from the Diaspora where the idea was very well received. In fact, events began to be organized shortly after the call was made, and will continue through December 4th, some coinciding with the celebration of International Day of Euskera (ENE) as in the Lectureships sponsored by the Etxepare Basque Institute.
11/24/2020
The group that had formally registered in September 2018, as a simple association under the name Ekin Kultur Taldea, has now been obliged to choose another name. This is the result of receiving a notice in July letting them know that the name "Ekin" as well as "Ekin Dantzari Taldea," and other similar names are now registered and so they are prohibited from using them. As such, the ...
11/24/2020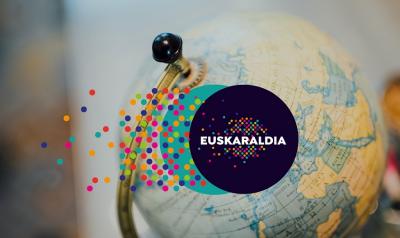 The sociolinguistic exercise known as Euskaraldia is celebrating its second edition this year in the Basque Country as well as in its Diaspora, with the participation of Basque clubs and Basque communities as well as universities and lectureships all over the world where Basque language and culture is taught. The event began on November 20th and concludes on December 4th with programs at many ...
11/23/2020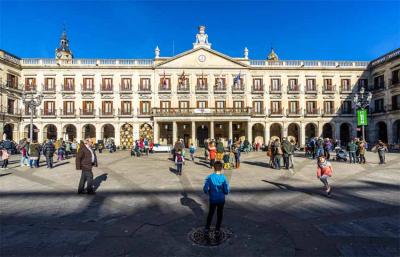 The prestigious magazine National Geographic has just published its 25 best places to travel in 2021 and Vitoria-Gasteiz occupies one of those privileged spots. After mentioning the upcoming return of the possibility of traveling, the magazine points out that it has taken into account various categories when selecting destinations, with criteria including adventure, culture and history, nature, family and ...